Connect4Climate


Over 90% of plastic in the world is never recycled. Instead, it ends up littered on the sidewalk, piled up in landfills, or scattered in the ocean. To help encourage better recycling habits, we created a new way for sports fans to put those pesky plastics where they belong.





#plasketball bins

At the start of the NBA Finals, special recycling bins will be placed around the cities of the two competing teams.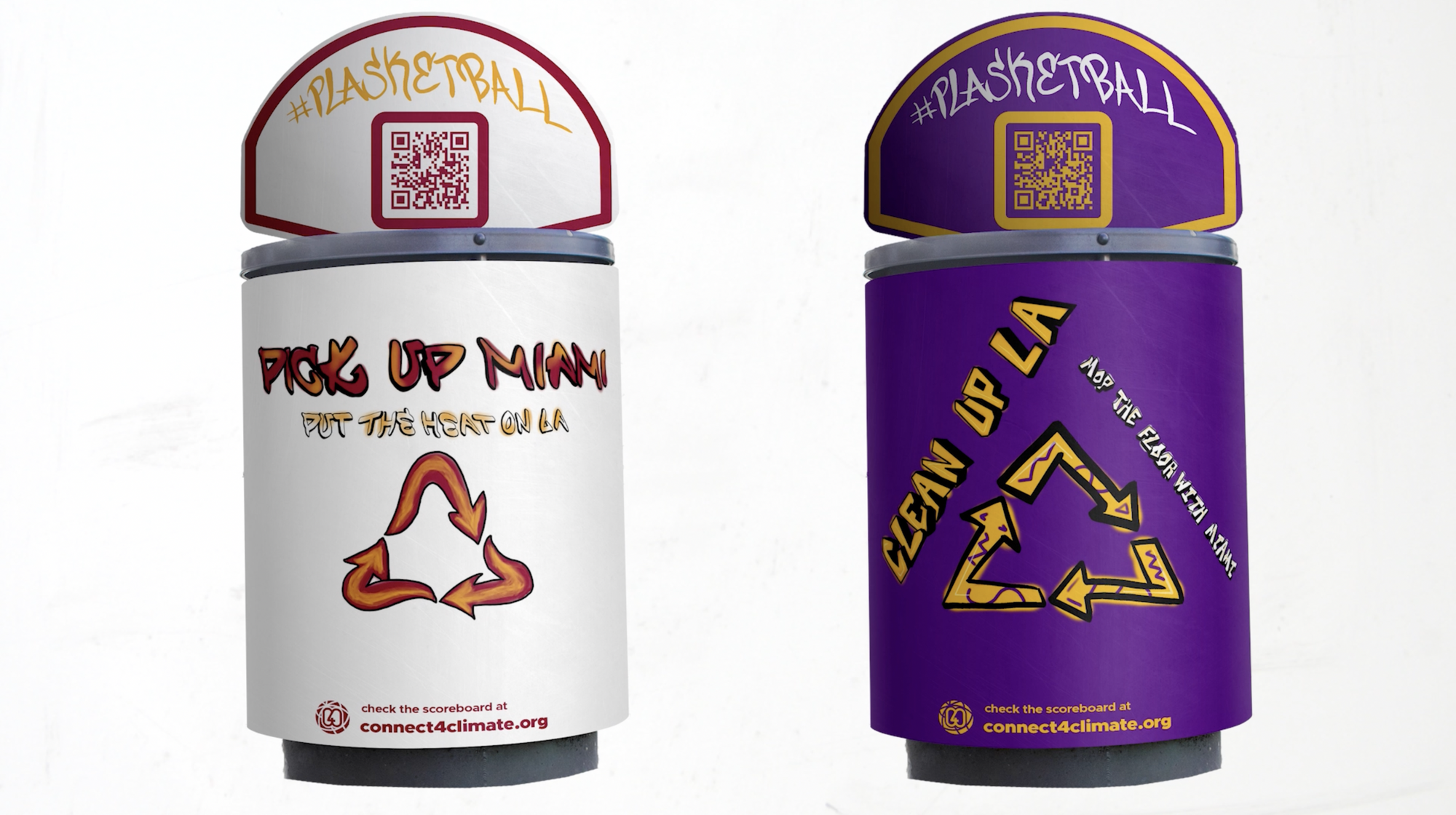 For the next two weeks, fans can rack up points for their city by tossing their plastic bottles, bags, and containers into the bins. The more weight in plastic each city collects, the more points they earn.


A QR code on the bins will lead fans to our homepage, where a live scoreboard will update in real time alongside fan-submitted videos and photos from social media.


When the NBA Finals come to a close, the city with the most #plasketball points will be awarded with refurbished community courts made from recycled materials.



Made with

Reyden Weis

at the University of Texas